The Gothic
By Nick Groom,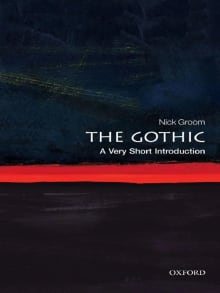 Recommended by David M. Gwynn
From David's list on the Goths of history and legend.
The Gothic is a vast subject, ranging from medieval architecture and debates over the origins of English democracy to literature and cinema, music, and fashion. Groom does superbly to introduce all these highly diverse elements in an accessible and engaging manner, opening up a variety of avenues for those who wish to explore further. The relationship between what is now called 'Gothic' and the original Goths ranges from tenuous to almost non-existent, which explains the limited attention paid here to the Goths of history—indeed, I wrote my own book on the Goths in part to provide that historical framework, while drawing gratefully on Groom's work for many of the themes which have shaped how Goths and the Gothic are understood today. 
---