The Crossing
By Manjeet Mann,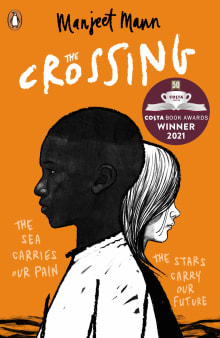 Recommended by Berlie Doherty
From Berlie's list on the best children's books about refugees and asylum seekers.
The Crossing really moved me. It's an unforgettable story of two young people who suffer extreme trauma and struggle to find their way to a better future. Nat is in England, her mother has died, and in her honour Nat sets herself the task of raising money for refugees by swimming the Channel. Sammy, in Eritrea, has witnessed the political murder of his father and is soon to be drafted into the army, where he knows he will be tortured. I love the way the author weaves their first-person stories together, till we feel the two must meet. Sammy's desperate journey, with its horrors, hunger, despair, and unimaginable hardship, is particularly graphically told.
I found this story of bravery shocking and frightening, but not without hope.
---