Living the Confidence Code: Real Girls. Real Stories. Real Confidence.
By Katty Kay, Claire Shipman, Jillellyn Riley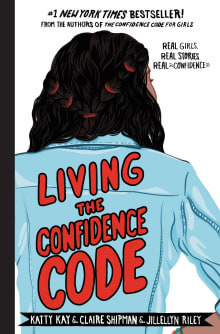 Why this book?
It's one thing to tell young girls (and women...and men and boys) to "be" more confident. To have confidence in themselves and their abilities. Easy to say. Harder to do. Living the Confidence Code bridges that divide in extraordinary fashion. I love how this is a compilation of real girls sharing their real stories of risk-taking, successes, and failures – and, most importantly to me – sharing their thought processes on why they did a certain thing or reacted a certain way. A very engaging and informative book. Empty platitudes are gone and what remains are relatable stories providing multiple templates for finding – and building – your own inner confidence. 
---