A Woman in Berlin: Eight Weeks in the Conquered City
By Anonymous, Philip Boehm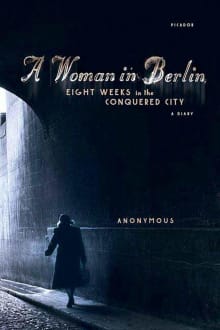 Why this book?
Just like Api's diary, A Woman in Berlin begins on April 20, 1945, and she, too, writes daily to maintain her sanity in a world of chaos and death. The author, who wanted to remain anonymous, gives a clear-eyed perspective of a woman alone, trapped in Berlin, fighting starvation and the terrors of Soviet invasion. For women above all this meant rape. They tried to hide in the ruins, make themselves look old, dress up as men. Nevertheless, Soviet soldiers raped over 100,000 women. I read in Api's diary that Berlin doctors soon began to perform then illegal abortions for victims who begged them for one. 
The author's unflinching and courageous account is "among the most chilling indictments of war I have ever read" (Arundhati Roy).
---
When you buy a book we may earn a small commission.