The Book Woman of Troublesome Creek
By Kim Michele Richardson,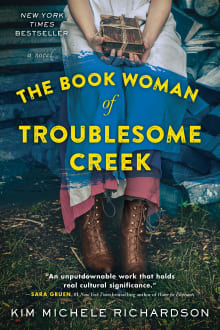 Why this book?
If you're looking for a story rich in a southern setting, you cannot go wrong with this one. Richardson is masterful at dialogue, and her prose is sure to sweep you into a surprising, enchanting world. I love stories like The Book Woman because I learn something new, but I don't feel like I'm learning. I feel like I'm living in the world of the story.
---