Rescue on the Oregon Trail (Ranger in Time #1)
By Kate Messner, Kelley McMorris (illustrator),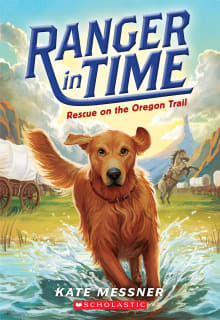 Why this book?
I love it because it's a time-traveling dog! What's not to like? Ranger proves to himself and the friends he encounters that a scrappy, impulse-challenged dog can help you through the worst of times. Plus, it's a series, so you know Ranger will live so that he can make it to the next book.
---