Another Good Dog: One Family and Fifty Foster Dogs
By Cara Sue Achterberg,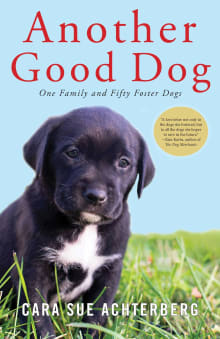 Why this book?
Fostering dogs is an important part of dog rescue, and Achterberg perfectly captures the joy and heartbreak of fostering. Her devotion to dogs became her family's shared passion, which beautifully demonstrates how when we rescue dogs, they rescue us in return.
I love how the author unabashedly allowed the reader in to see not just the fluffy puppies and cuteness, but the hard work, the mistakes, the difficulties, and ultimately the "how and why" of the important work of fostering. Fostering saves lives, and Another Good Dog is a brilliant testimony to this fact.
---