Doc
By Mary Doria Russell,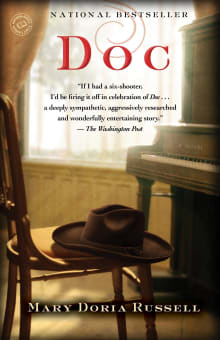 Why this book?
This book is probably the closest title to my own. Doc is centered around everyone's favorite dandy gunslinger, Doc Holliday. It is a truly entertaining and informative tale of the real Doc's life before his legendary stand at the O.K. Corral in Tombstone. While Wyatt and Morgan Earp play important roles in the story, Doc Holliday is definitely your Huckleberry. 
If you love it like I do, the author wrote a continuation called Epitaph: An O.K. Corral Story. You won't be sorry.

---