The Success Principles: How to Get from Where You Are to Where You Want to Be
By Jack Canfield, Janet Switzer,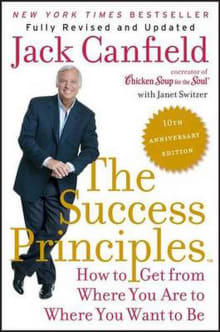 Why this book?
If you want to change any aspect of your life, Jack Canfield is, in my opinion, one of the best teachers and resources we have. I believe success and change are intertwined and this book does a fantastic job of showing us just that. This is a book I refer to often. I also often give it as a gift. Jack is masterful in his teachings. Jack knows how to help you change your life and help you become your best version of yourself. This book is a wonderful tool for your Best Ever You toolbox.
---