Into That Silent Sea: Trailblazers of the Space Era, 1961-1965
By Francis French, Colin Burgess,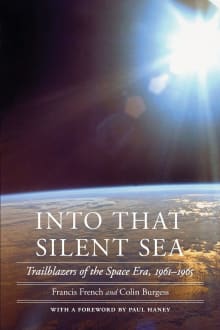 Why this book?
This book is written by two dear friends who are the reason I am a published author myself. However, I don't recommend it just because they are close to me, but because it is a wonderful book that kicked off the entire Outward Odyssey series, of which my book is a part. This magnificent book set a new standard for historical work on space exploration by focusing on the people instead of the hardware. The stories you'll read here will show you why we are who we are and why humans will always strive for the unknown.
---