The Story of Trees: And How They Changed the World
By Kevin Hobbs, David West,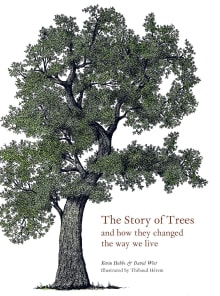 Why this book?
A gorgeously illustrated book detailing how trees changed our world. It is a book exactly to my liking as it perfectly blends scientific information with fascinating stories and insights, making it highly interesting for both the laymen and the professional. It takes pride in being placed on my coffee table where I keep on randomly opening it several times a week, discovering something new every time. This way I am still joyfully reading it, although I have already acquired it months ago.

---