One Hundred Years of Solitude
By Gabriel Garcia Marquez,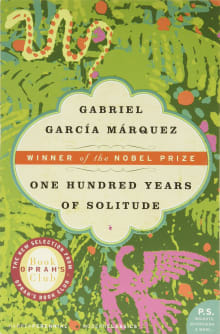 Why this book?
This is the iconic novel of Latin American magical realism, the one that most typifies what the genre is in people's minds. But that's not to say it'll feel familiar or predictable; to the contrary, no book is more full of surprises, more original on every page than this story of a family over a hundred years in the legendary down of Macondo. Curses, angels, forbidden love, guerilla war, and the renewing and obliterating power of time—all that and much more are in this classic epic that created what we understand to be magical realism.
---