New Power: How Anyone Can Persuade, Mobilize, and Succeed in Our Chaotic, Connected Age
By Jeremy Heimans, Henry Timms,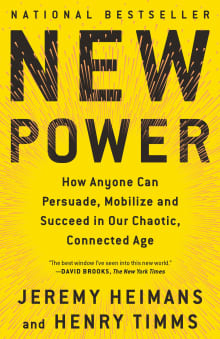 Why this book?
The authors narrate the rise of the mega-platforms like Facebook and Uber, the out of nowhere victories of Obama and Trump, and the unexpected emergence of movements like #metoo, explaining these in the context of the emergence of a new type of networked power which they liken to a current. They brilliantly argue that today what matters is how you create and use the connections that you form to shape the direction of opinion currents, and that those who do this well have outsized power and influence in today's hyper-connected world.
---