Janine and the Field Day Finish
By Maryann Cocca-Leffler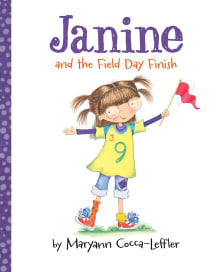 Why this book?
Janine is good at lots of things like singing, spelling, and cheering.  But she's not good at sports and is bullied and teased by her competitive classmate, Abbie. Janine runs the race and doesn't mind being in last place. She's just glad to participate.  When Abbie falls, Janine is the one who stops, helps her up, and together they cross the finish line.
Janine is the best kind of competitor – kind and encouraging as she urges everyone to do their best. Children with different abilities are included in all the activities making this book an inclusive celebration of sportsmanship.
---
When you buy a book we may earn a small commission.