Johnny Tremain
By Esther Hoskins Forbes,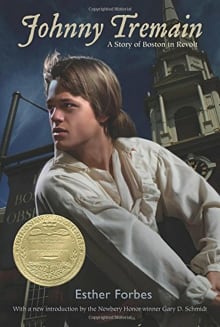 Why this book?
Johnny Tremain first appeared in 1943 and remains a must-read classic for three reasons.
First, Ester Forbes takes the reader along the paths of 1770s Boston, as if she walked the ancient streets and visited the colonial merchants' stores herself. Second, the descriptive language and beautiful imagery Forbes uses throughout Johnny Tremain places her work among the best of the already elite Newberry Award-winning novels. Third, Forbes' writing and knowledge merge together as she creates authentic fictional and true historical characters. Dr. Warren and his best friend Paul Revere are brought to life inside the Green Dragon Tavern and the walls of their homes. Americans know Revere, but for many, their first introduction to Dr. Warren is from the pages of this novel.
---