Barracoon: The Story of the Last "Black Cargo"
By Zora Neale Hurston,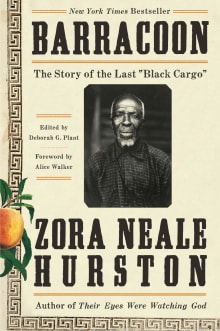 Why this book?
In addition to being an extraordinary novelist, Harlem Renaissance luminary Zora Neale Hurston was also an ethnographer, anthropologist, and folklorist. During her PhD studies at Columbia University, she traveled to Alabama to meet a man named Cudjo Lewis, then believed to be the last survivor of the Atlantic slave trade. Barracoon captures their conversations. Mr. Lewis recalls in crystalline detail life in his home village in West Africa before he was captured and brutally forced to voyage across the Middle Passage, never to see his homeland again. He tells Hurston of his harrowing arrival on these shores, about all his memories, and about his enslavement, how it ended, and his life after. Mr. Lewis, whom Hurston refers to by his original name, Kossula, is an extraordinary storyteller, and his words open up a whole way of understanding core aspects of American history. But Hurston captured in Barracoon the details of life in a way that only an ethnographer (or novelist) could, and these details, in turn, illuminate whole worlds.
---