The Days of Abandonment
By Elena Ferrante, Ann Goldstein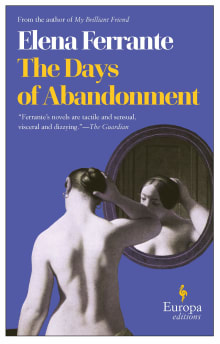 Why this book?
I read this novel feverishly, over a decade ago. Ferrante's calm, snaking sentences yanked me into this book with a compulsive gravity. After her husband leaves her, the narrator, Olga, struggles to care for her two children. She forgets herself in her daily rounds — driving absently, denting fenders, braking at the last minute — "angrily, as if reality were inappropriate."
Throughout this novel, Ferrante presents a devastating (yet somehow gratifying) portrait of feminine rage. When I first read this novel, still in my twenties, still generally polite and obliging, I recognized something frightening: the scorn of a woman who's grown "old" and undesirable for society. A woman with the whiff of aloneness about her. Rage isn't an emotion we like to associate with mothers, but that's only one reason this book is subversive and edifying.
---
When you buy a book we may earn a small commission.