Bargaining for Advantage: Negotiation Strategies for Reasonable People
By G. Richard Shell,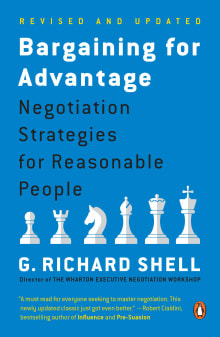 Why this book?
This book outlines several important orientations to negotiations—game/poker players (who play by the rules but still want to "win"); idealists who believe in almost always treating people honestly and fairly, even if that might mean less personal advantage and instrumental pragmatists who know—"what goes around, comes around" or "your word is your bond"—reputation is everything. In the context of reporting for laypeople a lot of social science research and practical tips, this book helps orient all negotiators to think about what ethical stance they should consider in different contexts. I have taught excerpts of this book for over 20 years.
---