Journey's End: Death, Dying, and the End of Life
By Victoria Brewster, Julie Saeger Nierenberg,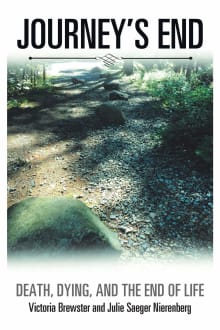 Why this book?
This book is an anthology of over 50 perspectives on death and dying, grief, and bereavement shared by professionals who work in supporting the dying and bereaved and by those who have lived their own unique experiences of loss. It is a comprehensive cross-section of this topic and one which can be a valuable resource to anyone going through their own such experience or those who are preparing to support others in grief.
---