The Experience Economy: Competing for Customer Time, Attention, and Money
By B Joseph Pine II, James H Gilmore,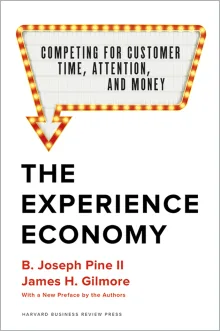 Why this book?
Economists Gilmore and Pine, trace economic value through the agrarian, industrial and service age and pioneer thinking on the importance of "staging" experiences. This book created a tectonic shift from transactional "customer service" to emotionally engaging "customer experiences." In a world where customer satisfaction is table stakes, The Experience Economy shows readers how to drive emotional engagement and repeat business.

---