The Meaning of Marriage: Facing the Complexities of Commitment with the Wisdom of God
By Timothy Keller, Kathy Keller,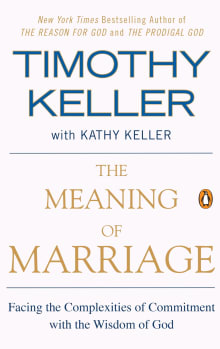 Why this book?
What honestly is the meaning and purpose of marriage? This amazing book answers those questions and much more! Tim Keller gives a Biblical foundation and understanding of marriage as a whole and explains what true Biblical commitment looks like. He gently dismantles some common misconceptions of marriage and shows us a better way—God's way. God has a perfect design for marriage that we can embrace and enjoy!
---