Pure Heart, Enlightened Mind: The Life and Letters of an Irish Zen Saint
By Maura O'Halloran, Beth O'Halloran (illustrator),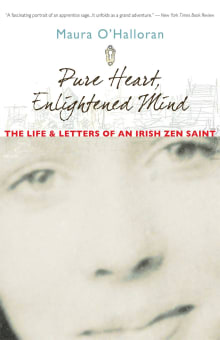 Why this book?
I read this book when it first came out in 1995 and have kept a copy of it for all those years, re-reading it again and again. This book is the journal and letters of Maura O'Halloran, a young Irish-American who went to Japan and joined a Zen Buddhist temple for monks at a time (the early 1980s) when few western women were admitted to such extremely arduous training. It tells of her three years in the temple in a heart-warming, honest way, with an abundance of humor. This book gives a brilliant look into life in a Zen temple, and Maura's detailed observations and humble descriptions of her breakthroughs are a heartfelt reminder that no matter where we are on our spiritual path, we're human and there's always hope.
---