Visions of Cody
By Jack Kerouac,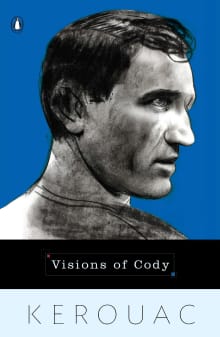 Why this book?
This book is sort of an alternate take of On the Road. Cody Pomeroy here is Dean Moriarty, this book is his legend, and instead of unravelling it all in a chronological spiel it's the koans and page-long dreams of remembrance, some of the richest extended prose he ever made.
The writing is true to the soul and heart of the continent and it captures the electric twentieth century.
He wanted to roll up all his books together, standardize the names, and call it The Duluoz Legend. When I read him now I think of all those words as a part of it. There are so many pieces and places to dive into, but if you're ready for the deep stuff then get digging into this golden loam and be glad.
---