Spring Cannot Be Cancelled: David Hockney in Normandy
By David Hockney, Martin Gayford,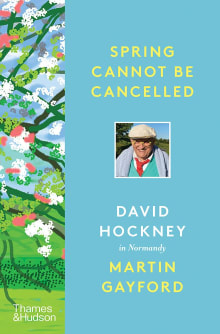 Why this book?
I adore David Hockney. He draws so beautifully, and in so many different ways, and is always inventive in his art-making. He makes me see more through his art and was a major inspiration for me when I was starting out as an editorial illustrator years ago. This book is a 2020 pandemic conversation between Hockney, now living in Normandy, and his good friend, the art critic Martin Gayford in the UK. It really speaks to the devotion that artists have to observing life and creating something beautiful from it. I love the joy Hockney brings to his work and see that as a powerful energy to create from.

---