Sabriel
By Garth Nix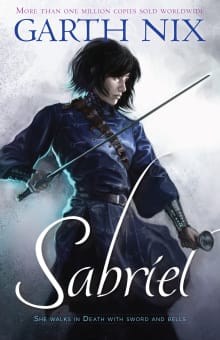 Why this book?
Much like my own cat, Mogget is actually a primordial monster trapped in the body of a cat by magic, and for every time he does something deceptively cute, he also does something to remind you that he is one unsupervised moment away from going on a blood-soaked rampage.
In addition to understanding that cats are equal parts eldritch horrors and cool little buddies, Garth Nix also invented one of the most truly original magic systems that I've encountered.
---
When you buy a book we may earn a small commission.