Life
By Keith Richards, James Fox,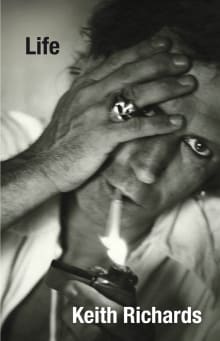 Recommended by Daniel de Visé
From Daniel's list on music books to build a record collection.
The Keith Richards memoir, as told to British journo James Fox, not only captures his voice perfectly, I think it's the closest thing to literature I've ever found on the music shelves. I love the way he hands the mic to other characters from his life, adding a dash of biographical remove to enrich his own story. As an artifact of performing-arts memoir, I think it's as important as any Stones album.

---