The Last Place on Earth
By Roland Huntford,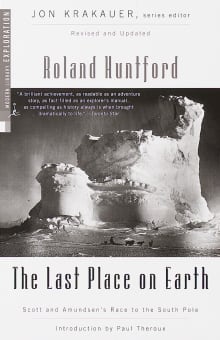 Recommended by Brenda Clough
From Brenda's list on British explorers freezing to death in Antarctica.
Robert Scott was a failure, and beloved for it. He died like a British hero should, gallantly and writing it up in his journal. He, and the four other men who died with him, are memorialized all over Britain: plaques, statues, museums. Huntford is the first modern historian to kick a hole in that mythology, pointing out the many mistakes that Capt. Scott made that, cumulatively, doomed his quest for the South Pole. Was it really sensible, to put cavalry captain Titus Oates in charge of the ponies but then not let him choose the animals? For that matter, ponies? On a glacier? Huntford contrasts him to Scott's rival the Norwegian Roald Amundsen, who did everything right, breezed to the Pole with teams of sled dogs, and even gained weight on the way back.
---