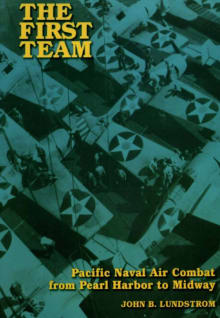 The First Team: Pacific Naval Air Combat from Pearl Harbor to Midway
By John B. Lundstrom
Why this book?
First published over thirty-five years ago, The First Team remains the definitive account of the naval air war in the Pacific from Pearl Harbor to Midway. Lundstrom, examined almost every relevant record in the National Archives and Naval Historical Center, arranged for the translation of  Japanese materials, and corresponded with, or interviewed dozens of naval aviation veterans, including the legendary John S. Thach and E. Scott McCluskey.  The book includes seven appendices that provide detailed information on subjects ranging from naval flight training to "Fundamentals of Aerial Gunnery" to a detailed list of the makeup of every fighter squadron embarked…
From the list:
The best books to understand the Asia Pacific War from 1937-1945
When you buy a book we may earn a small commission.