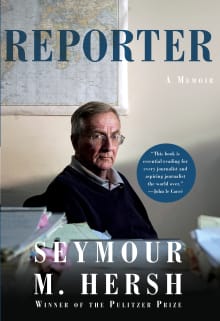 Reporter: A Memoir
By Seymour M. Hersh
Why this book?
Sy Hersh is far and away the best investigative reporter of the last 50 years. This book tells how he got the stories that became some of the biggest national security scandals of our time – from My Lai to Watergate to CIA domestic spying to Abu Ghraib. This is essential reading for anyone interested in either or both journalism or national security.

From the list:
The best books on how the USA views national security
When you buy a book we may earn a small commission.