The President's Man: The Memoirs of Nixon's Trusted Aide
By Dwight Chapin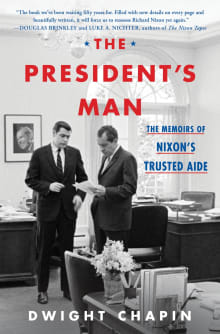 Why this book?
Dwight Chapin joined former Vice President Richard Nixon's staff in 1962, in connection with his unsuccessful California gubernatorial run. He functioned as Nixon's personal aide for the next decade, spending hours and hours as his "body man." I knew and worked with Dwight for the four years of Nixon's first term as president, but worked on domestic policy initiatives and never had the "face time" with the President that he did.
Dwight's book reflects fifty years of musings about one of our greatest presidents, yet one who resigned in disgrace because of Watergate. His stories, his insights, and his understandings of our 37th President are without parallel. 

---
When you buy a book we may earn a small commission.