The Great Barrier Reef
By Len Zell,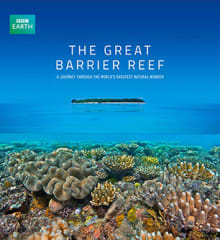 Recommended by Lee Mylne
From Lee's list on discovering Australia, specifically guide books..
The Great Barrier Reef is known as one of the world's greatest natural wonders -and is a major drawcard for visitors to Australia. This book, written by renowned Australian marine biologist Len Zell is not a guide in the usual sense of the word but contains all you'll ever need to know about what Australians call simply "the Reef" and more. Produced in partnership with the BBC's The Great Barrier Reef television series, the book takes you on a journey along 2,300km of Australia's north-eastern coastline. Not one to shy away from reality, Zell also looks at the environmental challenges facing the Great Barrier Reef and what the future may hold. There are practical hints and tips too – but if you just want to buy it for the fabulous photography throughout, that's fine too!

---