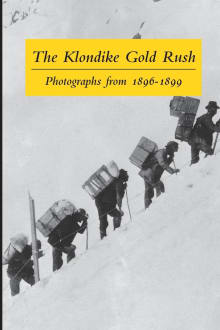 The Klondike Gold Rush: Photographs from 1896-1899
By Graham B. Wilson
Why this book?
Although photography was in its infancy at the time of the Klondike gold rush, the event's high-profile nature attracted many intrepid photographers, both amateurs and professionals. Graham Wilson's carefully curated collection of 125 historical photos showcases their talents and offers a unique glimpse into the past. These are pictures to savor, as you study the faces, take in the landscapes and scrutinize the details of everything from clothing to mining equipment.

From the list:
The best books for understanding the Klondike Gold Rush
When you buy a book we may earn a small commission.