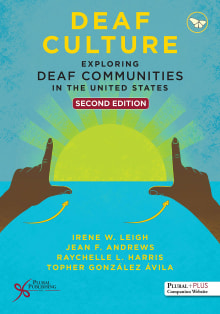 Deaf Culture: Exploring Deaf Communities in the United States
By Irene Leigh, Jean Andrews, Raychelle Harris, Topher Gonzáles Ávila
Why this book?
The authors explore the complexity of deaf identities, looking at race, sexual behavior/orientation, disability, and the range of different experiences deaf people have, from being born into a family that signs to not even learning about sign languages until they are (nearly) adults.

From the list:
The best books about deaf culture
When you buy a book we may earn a small commission.