The Inheritance Games
By Jennifer Lynn Barnes,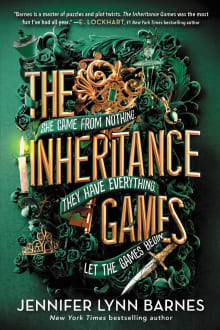 Why this book?
It'd be wrong to start with any book other than The Inheritance Games by Jennifer Lynn Barnes. The story is about an average girl who is told that she's inherited an enormous amount of money from a man who just passed away—a man who she doesn't know and who ignored his entire family to give her this inheritance. The stipulation? She must live at the mansion with the bitter family, including some very handsome grandsons, for an entire year. And that's just the beginning. Things get really crazy from there.
This is set in modern-day, very fast-paced, and perfect for anyone who likes puzzles or solving mysteries! If you devoured movies like Da Vinci Code or Treasure Hunter, then this is for you! This is book one in a three-book series, with the third releasing August 2022.
---