Don't Make Me Think: A Common Sense Approach to Web Usability
By Steve Krug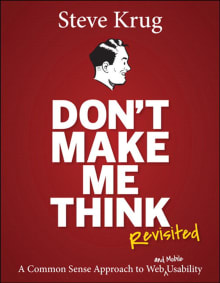 Why this book?
This is the book that taught me how to write for the web. It's essential reading if you want to engage web visitors and lower bounce rates. Web visitors are in a hurry. They're not reading a web page like they're reading a novel. Their reality is closer to racing passed a billboard at 60 or 70 miles an hour. 
Krug explains how we can write for such hurried readers so that we can offer them the right information at the right time and capture their attention, so they want to learn more from us, about us, and about our products. 

---
When you buy a book we may earn a small commission.