Gödel, Escher, Bach: An Eternal Golden Braid
By Douglas R. Hofstadter,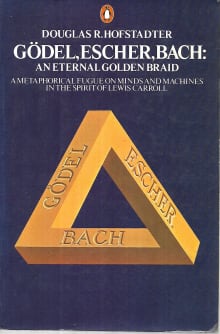 Why this book?
This Pulitzer Prize winner is one of my favorite books. It explores logical paradoxes, the difference between information and meaning, and other almost philosophical issues in the fundamentals of computer science. It links limits to the foundations of mathematics (Gödel) to music (Bach) and the visual arts (Escher). The style is unique, with characters like Achilles and the Tortoise giving an Alice-in-Wonderland feel that illuminates difficult concepts. I first read about it in Martin Gardner's celebrated column in Scientific American, and it opened my eyes to the relation between math and deep issues in science.
---