Lost Technologies of Ancient Egypt: Advanced Engineering in the Temples of the Pharaohs
By Christopher Dunn,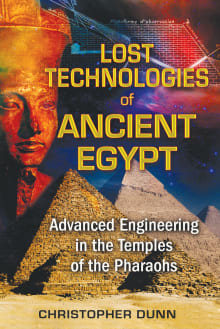 Why this book?
I was well on with my book before I discovered Christopher Dunn, an English Aerospace engineer working in America. I give Dunn credibility because, as an engineer, he has got his hands dirty by physically checking out most of what I am talking about. This book is a very detailed, well-illustrated, look at the engineering aspect of the ancient world. His findings prove conclusively that many items found in Egypt can only have been made using technology that is only just being developed today. 
---