The No. 1 Ladies' Detective Agency
By Alexander McCall Smith,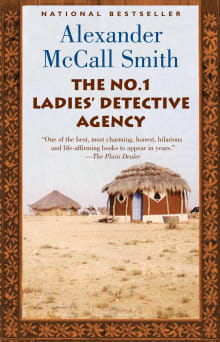 Why this book?
This book made me fall in love with the southern African country of Botswana as well as with Mma Ramotswe, the intrepid lady who starts a company to help people solve their problems. Her advice isn't conventional, but it works! If a client's husband has stolen an expensive auto, why not steal it back and return it to the rightful owner? I'm told that Alexander McCall Smith accurately depicts much about Botswana; he also celebrates decency, courage, empathy, and good humor. Happily, there are many more books in the series. They're addictive.
---