Britain's Pilgrim Places
By Guy Hayward, Nick Mayhew-Smith,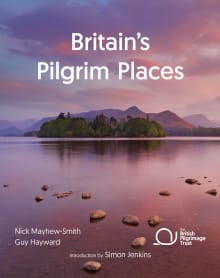 Why this book?
This is a truly wonderful guide, lavishly illustrated to hundreds of holy places in Britain, together with pilgrim routes on foot that connect them. This book includes ancient sacred sites, holy wells and springs, sources of rivers, cathedrals, medieval village churches and ancient trees. This is a book that literally opens new horizons and magical doorways, complete with practical details on how to get there.

---