Alice's Adventures in Wonderland
By Lewis Carroll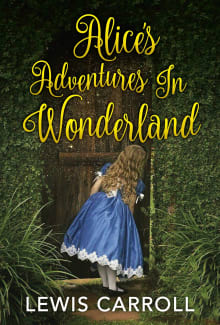 Why this book?
One of the first memories of a portal-hopping character as a kid was Alice. The book taught me that no matter what is happening in the world, books are very much like wonderland: a new world and a way to find yourself. I recommend this one to all of the middle-grade readers out there because first, it's a classic. Second, it's just a whole lot of fun.
As a kid who was bullied a lot, it helped me feel that I had a place, even if it was having tea parties with fictional characters. This book actually inspired my trilogy.
---
When you buy a book we may earn a small commission.