City of Broken Promises
By Austin Coates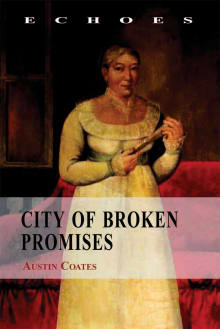 Why this book?
This book has stayed in my memory even though I read it many years ago. Subtle in the telling, this novel is one that drills into your soul. Set in 18th century Macau (then a Portuguese enclave), it is a story of forbidden interracial love, prejudices, and intrigue surrounding a British trader surnamed Mierop and a Chinese orphan named Marta da Silva, based on true events. The author got his inspiration for the novel when he saw a portrait of a Chinese lady, Marta Mierop, in a Macau museum. In the story as well as in real life, Marta rose from her humble and wretched childhood to become a legend and one of the most influential women in Macau.
I love this novel for the impeccable setting, the moving plot, and the larger-than-life protagonist.
---
When you buy a book we may earn a small commission.