The Snowman
By Jo Nesbo, Don Bartlett (translator),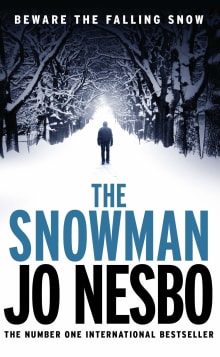 Why this book?
When the first snow falls, married women disappear. This book has everything a good Scandi Noir should have: a terrifying yet intriguing murderer, an inspector who, despite his many flaws and unorthodox methods, won't let anything stop him and instills a certain sympathy as an anti-hero. All this against a backdrop of eerie snowscapes and an incredibly dark, menacing undertone that shimmers throughout the book.
If you're not familiar with the Harry Hole series, this book will definitely leave you wanting more.
---