A Good Kind of Trouble
By Lisa Moore Ramée,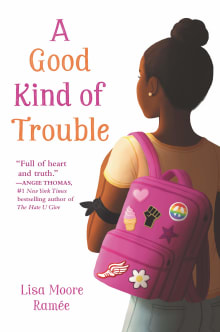 Why this book?
A Good Kind of Trouble is the beautiful story that follows the main character, Shayla, as she learns to use her voice and speak up for things that matters to her. The book has everything I love in a middle grade novel like humor and heart (Lisa is a master at describing junior high friendships and crushes!), but also engages honestly with the reader about important things like racism and social justice. This book can serve as a fantastic conversation starter for kids and parents and kids and teachers.
---