The Master Plan of Evangelism
By Robert E. Coleman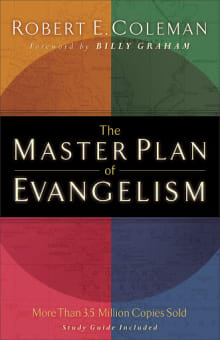 Why this book?
In the 1950s, Robert Coleman, then a professor at Asbury Theological Seminary, was assigned to teach a class on evangelism. But he had a problem: he had no idea what to say. So he decided to pore over the four Gospels to discern Jesus' strategy for winning people to his message. His lecture notes became The Master Plan of Evangelism.

The reach of The Master Plan since its publication in 1963 has been enormous. Billy Graham even wrote the foreword. But Jesus' model of training a few was so alien to the operating systems of 20th-century churches and traveling evangelists that generations had no idea how to implement it. Not many books have been so widely read and so little applied. Yet if you only read one book on this subject, make this the one. And if you've already read it long ago, read it again.

---
When you buy a book we may earn a small commission.