The World of Odysseus
By M.I. Finley,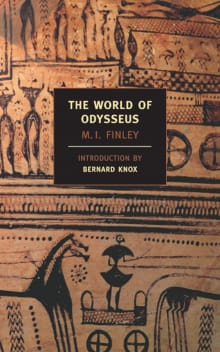 Why this book?
This book made a deep impact on me when I first read it decades ago and it influenced me in the way I try to understand and write history to this day. I'd already read The Odyssey when I encountered Finley's book, but Finley made me believe in a world that became real despite being imaginary. The World of Odysseus is an amalgam of the half-remembered world in which it is set – the twelfth century BC – and of the world in which Homer was composing – the eighth century BC – and of the big gap in between the two, known as the Dark Ages.
It's a completely artificial world but it's wholly convincing and coherent – a world, incidentally, dominated by a large cast of formidable women. Finley provides by far the best introduction to it, and he writes in an engaging, unpedantic, highly accessible, and informative style, detailing a range of topics including customs, social relationships, and the economy.
---