The Shortest Way to Hades
By Sarah Caudwell,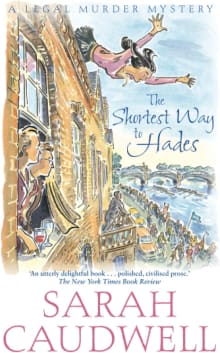 Why this book?
Narrator Professor Hilary Tamar's habits and character traits invite non-stop laughter; and yet amazingly the three young barrister characters are every bit as funny in an entirely different way. One of the barristers always carries the action; but Hilary is no Dr. Watson gasping at their brilliance; in every book, her perspicacity and specialist knowledge enable the murder motive to be unravelled and the murderer brought to justice.
These books are rich in comic dialogue, often given as indirect speech. Caudwell's unique spin on technical legal language will have you laughing out loud. 
The storyline is enchanting. Without Hilary's specialist knowledge of ancient Greek texts, there might well have been many more murders! And yet so cleverly is this charming novel plotted, that we almost feel her esoteric expertise is only what might be expected of any amateur sleuth worthy of the name.  
---