The Dawn of Everything: A New History of Humanity
By David Graeber, David Wengrow,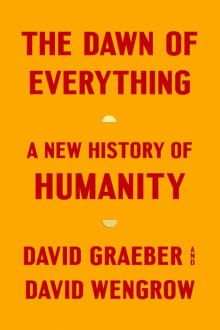 Why this book?
This book has quickly become a bestseller and instant classic. Quite remarkable for such a hefty tome. As the title suggests, it is a new history of humankind; and when the authors say new, they mean new. Drawing on a wide range of material from anthropology and archaeology, Graeber and Wengrow set out to turn our long-held ideas about human history on their head. The traditional narrative of a neat step-by-step linear history is called into serious question. The alternative interpretations of the historical record are fascinating. Not every reader will be convinced by it all, some won't be convinced by much, and some will likely be outraged. No matter, you cannot help but admire the ambition and originality of the undertaking.
---