The Dawn of Everything: A New History of Humanity
By David Graeber, David Wengrow,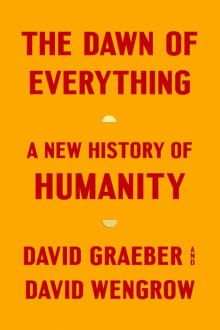 Why this book?
A really deep history of civilizations, which calls into question some of the entrenched ideas we hold about the rise of the state. While other authors have questioned whether states have been good for humankind, Graeber and Wengrow ask whether they were even inevitable. A readable account, based on fascinating archaeological discoveries and peppered with anthropological insights, it reveals how ancient people experimented with different forms of social organisation. Often, they came together in immense groups and networks for ritual and trade, without being tempted to form anything like a state. It makes us think again about human society and where it might be headed.
---