Howl's Moving Castle
By Diana Wynne Jones,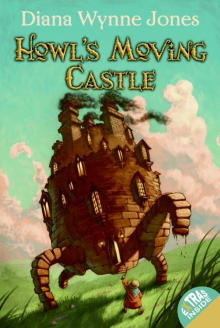 Why this book?
This classic 1986 novel is delivered with a pitch-perfect note of wry humor, never too precious, and never demeaning. Wynne Jones did it all first: the fairy tale mash-up that has become standard fare in recent decades. She calls on the familiar tropes – castles and wizards and parallel worlds – but with a freshness and originality that genuinely delights. But the real genius of the novel is in its characters, effortlessly drawn, brilliantly unique. They leap off the page and straight into your heart. I was seventeen when this book came out, so I missed reading it as a kid and only discovered it as an adult when my literary agent recommended it as an example of writing craft. It's been a favorite ever since – both for reading pleasure and for study into the intricacies of craft.  
---