Life Lessons: Two Experts on Death & Dying Teach Us about the Mysteries of Life & Living
By Elisabeth Kübler-Ross, David Kessler,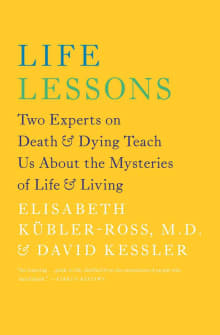 Why this book?
I savor books that bring the spiritual into everyday life. This mastery description of fourteen Life Lessons gained through facing the realities of death and dying will touch your heart and revitalize your courage. Universal wisdom, all-encompassing love, and the unraveling of the mysteries of life are all here in these true, relatable life stories.
---